Best Siding Installation
Services in Maryland and Delaware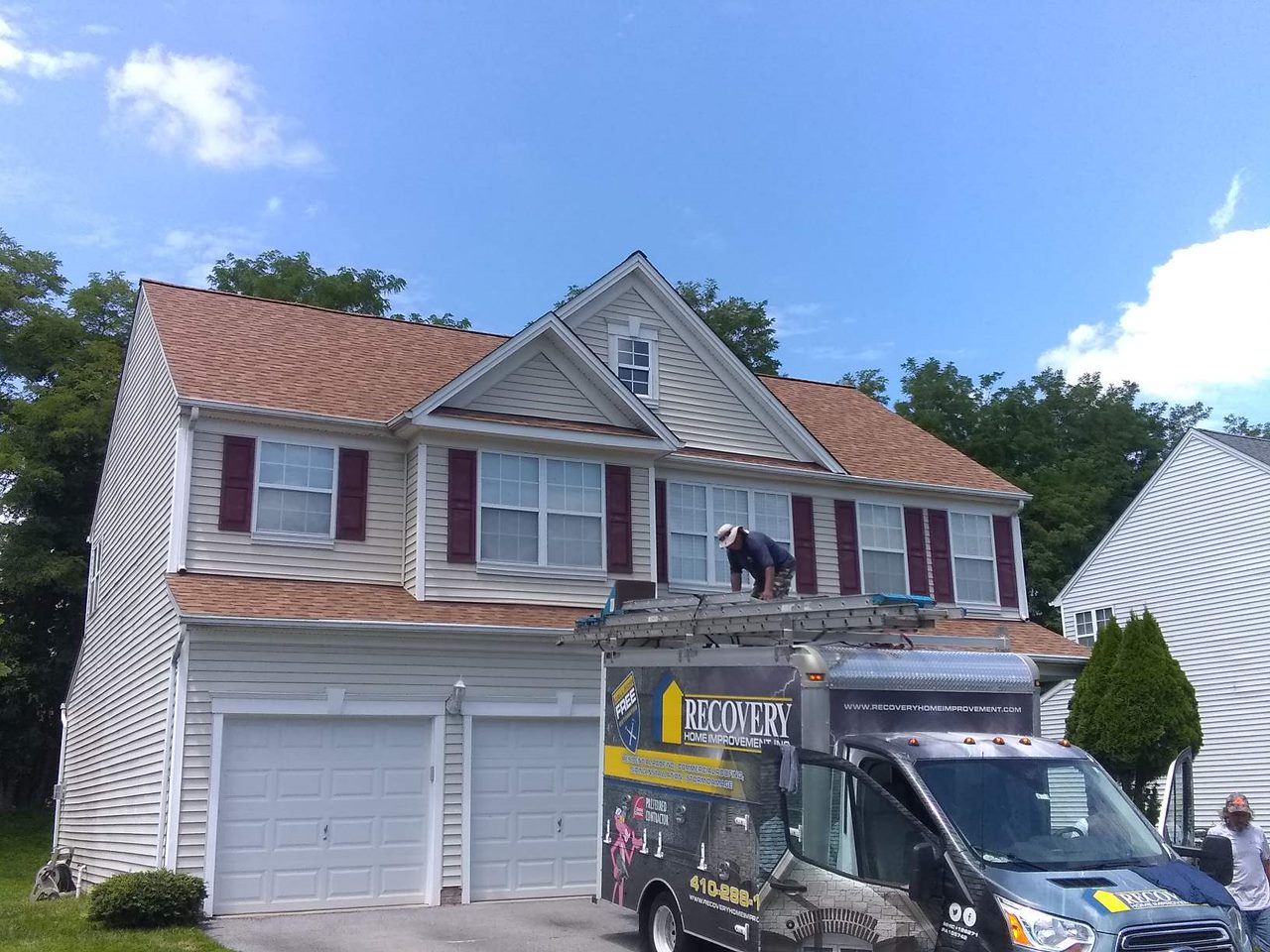 Are you looking for quality siding installation near Maryland and Delaware? Well, it sounds like you need to contact Recovery Roofing & Home Improvement, Inc. Our professional contractors know everything there is about siding and how to properly install it; that is why we are the best around. Make sure you call us today for a consultation. Simply dial +1 (410) 288-1633 or contact us online.
There are many types of siding to choose from, and it is our responsibility to help you find the one that is right for you. Find out which material will be best for your siding installation in Maryland and Delaware.
For newer homes, aluminum siding is the type of material that is typically preferred. Aluminum siding is fireproof, waterproof, and even offers better insulation compared to other sidings. This particular material can be a bit more expensive than others but can last up to 30 years, as long as it is maintained.
This material adds a tasteful, creative look to your building and also adds a little extra value. Brick is one of the most preferred materials for siding installation because of the low cost of maintenance and its durability. It is fireproof, soundproof, and has the ability to withstand severe weather conditions and changes in temperature. Brick siding installation also has premium abilities when it comes to wind insulation.
Traditionally used in the Mediterranean or Spanish-style homes, the stucco siding installation material can actually be directly applied to the cement or brick of a building. Although it is popular for its durability, stucco does not require a lot of maintenance. Its average life warranty is about 15 years. With its growing popularity, stucco siding installation significantly increases your home's market value.
Energy efficiency significantly increases while maintenance cost decreases when you choose to go with vinyl as your siding installation material. It is one of the most durable materials and most versatile because it can be combined with many patterns and colors.
Call the experts when you want the best siding installation in Maryland, and Delaware or nearby areas. We will help you find the best fit for your home or business and get right to work. Call Recovery Roofing & Home Improvement, Inc today at +1 (410) 288-1633.