For All Your Roofing Needs!
Reliable Roofing for Your Home and Business in Maryland and Delaware
EXPERT Roof Replacement IN Maryland and delaware
Excellent Roofing Services
in Maryland and Delaware
You should be confident when investing in your most valuable asset, your home. Let our commitment to quality workmanship and top-rated customer service, be your assurance when hiring a roofing company.
Professional Local Roofers
At Recovery Roofing & Home Improvement, Inc., we understand that quality roof replacement in Maryland, and delaware as well as nearby cities, is an absolute necessity. Fortunately, our experts have an understanding of what quality roof replacement encompass. It doesn't matter if you need your entire roof replaced or are looking for roof repair; we have you covered! Call +1 (410) 288-1633 if you are looking for certified roofers in the surrounding areas. We are the best in roof replacement and home improvement this side of Chesapeake Bay!
We have been in the business for over 15 years, specializing in all types of roofing systems. Our experienced staff is certified, knowledgeable, and trustworthy. We strive to use only the best materials and purchase only from distributors who offer a manufacturer warranty on their products. This, along with our workmanship warranty makes what we provide an unbeatable product.
We are a fully bonded, certified, and licensed company. All roof replacement services are provided with a warranty and insurance. Most importantly, we work hard to finish each project on time and under budget. Contact us today!
24-Hour Emergency Roofing Services
We Help Clients Any Time, Day or Night
We know that emergencies can happen when you least expect them, and they almost always occur at the most inopportune times. This is why Recovery Roofing & Home Improvement, Inc. provides emergency roofing services in your area. We have an earned reputation in the roofing industry for quality workmanship, persistent reliability, and expert roofing from our roof replacement professionals. Our roofers are known to complete each roof replacement job with respect, care, and cleanliness each and every time, putting your concerns first. You need a roofer that is ready to help when you need it the most. For roof replacement in Maryland, and delaware rely on us. Make sure that we are the first roof replacement company you call!
At Recovery Roofing & Home Improvement, Inc., we pride ourselves on having a committed, knowledgeable, and multi-talented staff that provides a wide range of residential roofing services. Our expert roofing contractors use the best industry techniques to provide asphalt, slate, and tile quality service. Our materials are bought in bulk from reputable manufacturers, which allows us to keep our prices down and our quality high. We manage the entire process from top to bottom, ensuring a quality result for our customers. Our team is committed to providing you with superior roof replacement in Maryland and Delaware. Call Recovery Roofing & Home Improvement, Inc. for a free estimate on your roof replacement at +1 (410) 288-1633.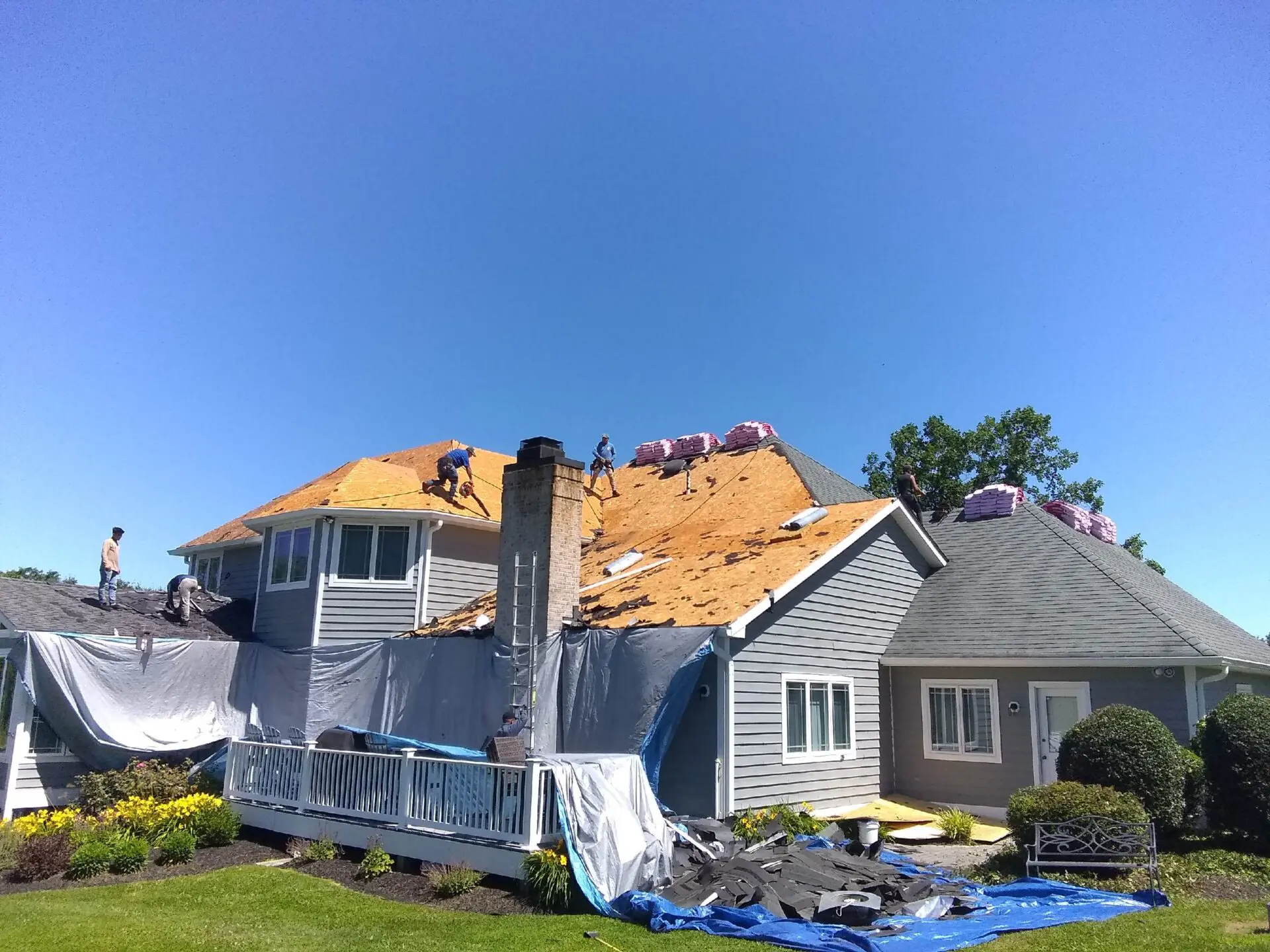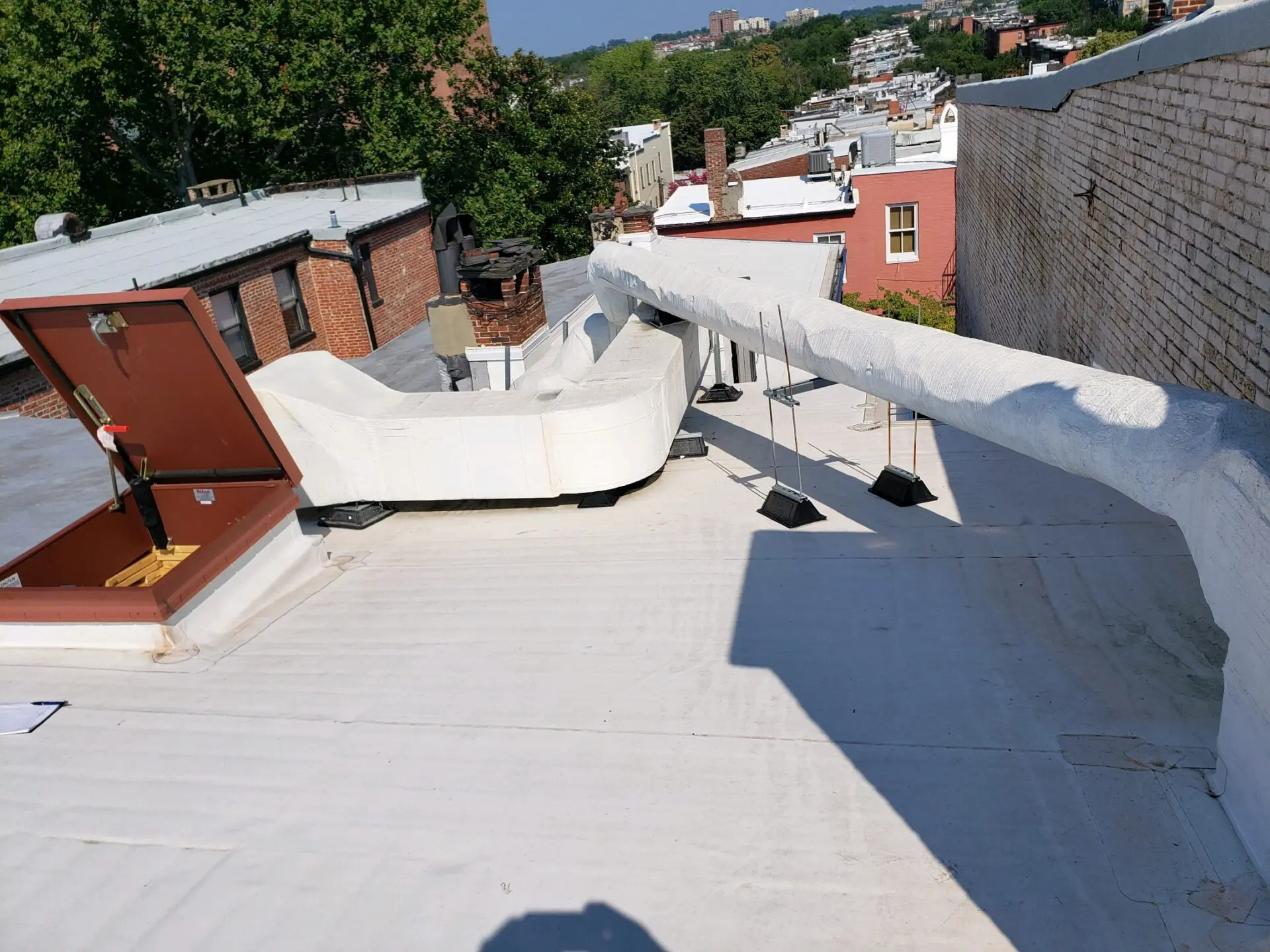 Commercial Roofing Services
Quality Work at Affordable Prices
Do you need a reliable roof system or roof replacement for your commercial building? Flat roofs are the most common type used for commercial purposes, but are prone to leaking due to their low slope. However, with proper installation and quality materials, you can make a good investment. Our team is able to complete roof replacement of EPDM, TPO, and modified bitumen roofing. Choose Recovery Roofing & Home Improvement, Inc. for all your commercial roof replacement needs in Maryland and Delaware!